CAD+ eWorks Design
RB Power Design utilizes the latest CAD+ techniques to create high quality digital documents for use in our CAD+ eWorks design. In addition we can help you find higher level resources include software programming and third-party engineering support.
We offer the following CAD+ eWorks design services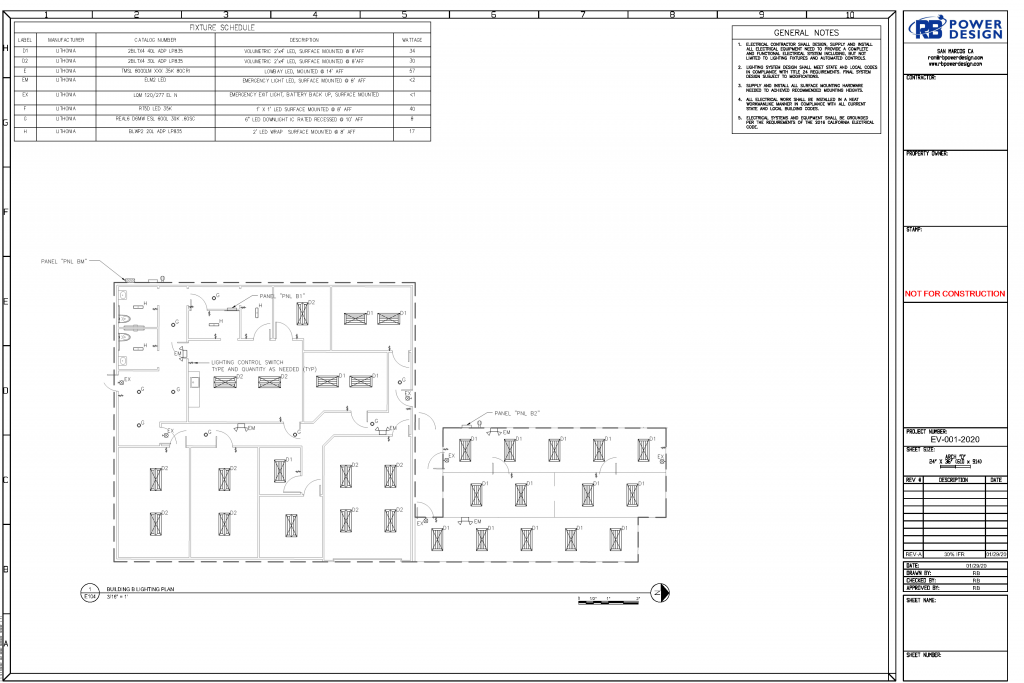 2D & 3D Building Plans and Renderings:
Conceptual Design
Floor & Site Plans
Building Information Modeling
Mechanical Drawings:
Fabrication Plans
Shop Drawings
Bill of Materials
Electrical Plans:
Design Build Plans
Floor & Site Plans
Lighting, Power & Detail Plans
SLDs & Panel Schedules
Robotic Integration
In addition, we can do the onsite fieldwork for documentation of existing conditions. We also work from hand sketches and photographs or develop drawings based on written information provided by others and when needed, we support in-house Professional Engineers or we can recommend one of our engineering resources. In addition, we work with multiple disciplines including Civil, Structural, Mechanical and Electrical. Therefore, many of the Professional Engineers we work with hold licenses in multiple states.
What are eWorks?
At RB Power Design, we feel eWorks relates to all types of high tech electrical power systems, include but is not limited to modern electrical and communications systems, LED lighting systems and title-24 controls, energy management, solar electric power systems, electric vehicle infrastructure, industrial robotics, as well as the Internet of things.
Working With RB Power Design
Submit an RFQ for all you project needs. We will respond to urgent requests ASAP.